Fort Myers, Florida
CASUAL, FRIENDLY, FAMILY FUN!
Yes, we're a sports tavern, but, we're also foodies who love a delicious meal! Our food is not your "typical bar food."
With an extensive menu, we're sure to have all your favorites! It's all prepared from scratch and made to order!
Belly up to the bar for a few cocktails, cheer on your favorite sports team from 50 TVs, and dine inside or out on the patio.
Remember to check out our daily specials! 
FOOD – DRINKS – LIVE MUSIC – FUN & GAMES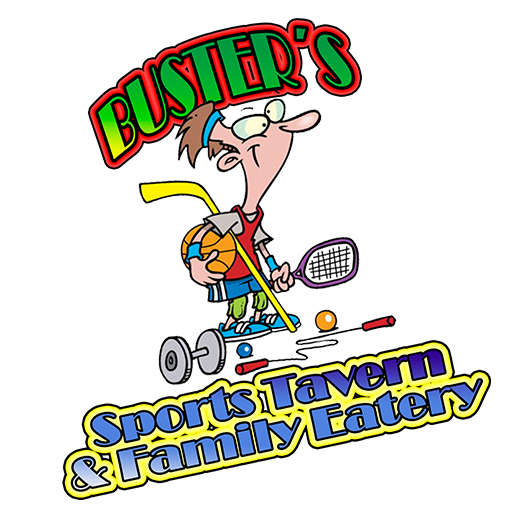 Hope You're Hungry!
OUR FULL MENU
Buster's Sports Tavern and Family Eatery has been a family-fun, friendly establishment in Fort Myers since 2011. We felt there was a need for not only a casual, reasonably priced restaurant, but also a place where sports enthusiasts could gather to cheer on their favorite sports teams! So, that's exactly what you can expect when you visit! We're conveniently located just three miles from Ft. Myers Beach, and four miles from Sanibel Island. We love catering to locals, snowbirds and vacationers alike! Be sure to visit us soon!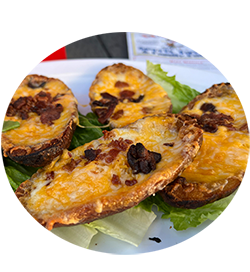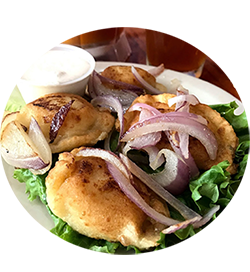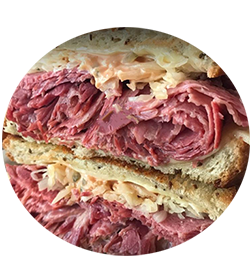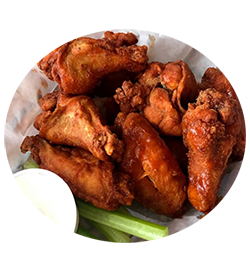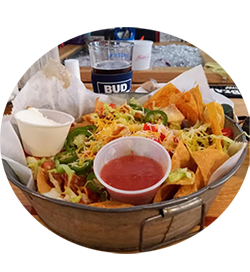 What People Say About Us
The servers are super friendly and have a great attitude! They always have great specials here. We had the all you can eat shrimp and it was pretty good. Will definitely be back to try the pizza and extensive menu options. This place has plenty of space along with a pool table and TVs galore!
All the food and service is GREAT!
Delicious food, best buy for your buck and the quickest service ever with a smile! Workers are very friendly. The place is never empty. Fun, Fun!!!
The waitress was fantastic! She was right on top of everything. No mistakes. I highly recommend Busters. Nothing fancy but the food is all homemade and delicious. The prices are good too. It's been our to go place for the last 5 years.
This is a great place to eat. The pizza deal for half off all large pizzas on Monday is great and they don't skimp on the quality of the food or service. Thursdays all you can eat $10 chicken dinner is another super deal that will not dissappoint either. There are other steak or seafood specials all week long.
So much to like here. Great food at a great price. Great atmosphere. Cover band was a group of 60 and 70 year old rocking out. Guitarist nailed Sultans of swing and somebody's Nana played all the sax and other horns you could want. Fun and busy. Great Service. Will be back.